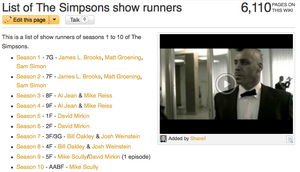 In order to make sure that everybody is aware about this fairly major change, we have decided to post another highlight about it. On 21 March 2011, the "Video:" namespace will be merged into the "File:" namespace. Furthermore, a few more changes will also take place on that day (see the picture on the right for what it will look like very soon) and the "Gaming" section on the footer above the Crashix logo and navigation will be renamed to "Video Games".
For those who would like to see the original highlight and vote on what you think of it, click here. Thanks for co-operating with Crashix and we hope that you will continue to in the future.
This story was posted on 20 March 2012.